We regret to report the passing, on June 22, of Donald Richard Bounds, aged 89 years. Born November 13, 1928 in Illinois, Mr. Bounds graduated from UMS High School in Mobile and was a 1951 graduate of the University of Alabama. After receiving his undergraduate degree, he served in a medical unit of the U.S. Army during the Korean War.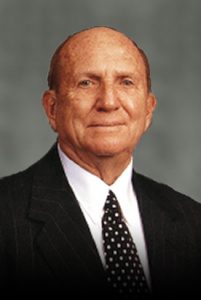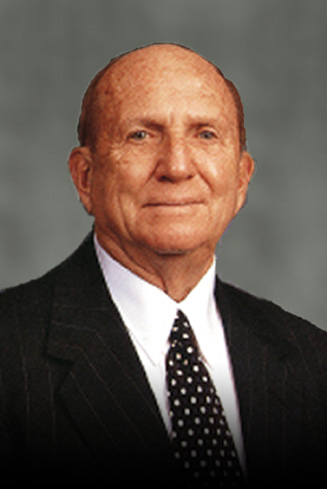 Mr. Bounds graduated from the University of Alabama School of Law in 1956; in law school he was a member of the Alabama Law Review.
In 1958 Donald Richard Bounds and Robert T. Cunningham, Sr. founded the law firm of Cunningham Bounds, LLC, which would become one of the most prominent and successful plaintiff's law firms in the nation. Subsequently Mr. Bounds would serve as president of the Mobile Bar Association, president of the Alabama Trial Lawyers' Association, and member of the Board of Governors of the Association of Trial lawyers of America. In addition he was a fellow of the International Academy of Trial Lawyers and a member of the International Society of Barristers, the American College of Trial Lawyers, and the American Bar Foundation. In the midst of this exemplary service to the legal profession, Mr. Bounds found time for many charitable activities. The School of Law benefitted from his generosity, including the endowment of a student scholarship in memory of his son Donald Richard Bounds, Jr. In 1998 the Bounds Law Library was named in memory of Donald Richard Bounds, Jr. and Russell Hampton Bounds.
Mr. Bounds is survived by his wife Anita Chamberlain Bounds, his sister Dorothea Bounds Long, and several nieces, nephews, grand-nieces and grand-nephews. A service in his memory will be held at 1:00 p.m. at St. James Episcopal Church in Fairhope, Alabama.