2018 Harper Lee Prize for Legal Fiction: An Exhibit
The winner of the 2018 Harper Lee Prize for legal fiction is C.E. Tobisman's Proof.  Tobisman is an author and appellate attorney living in Los Angeles, California. She is the eighth author to win the prize, authorized by the late Harper Lee, for a book-length work of fiction that best illuminates the power of lawyers to effect change in society.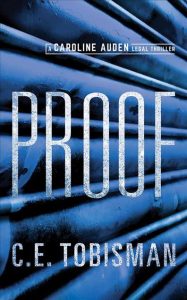 The prize was first awarded eight years ago to commemorate the 50th anniversary of the publication of Lee's world-famous novel To Kill a Mockingbird. It is a joint award of the University of Alabama School of Law and the American Bar Association's ABA Journal. This year's winner was chosen by a distinguished panel of writers and scholars, including Dr. Hilary Green of the University of Alabama's Gender and Race Studies Department; attorney and UA Law graduate Jini Koh; Tony Mauro, U.S. Supreme Court correspondent for Law.com and The National Law Journal; and Dr. Sena Jeter Naslund, author and former Director of the Spalding University MFA in Writing.
The Selection Committee praised Proof for answering Lee's charge to recognize legal fiction that shows lawyers making positive changes in society. Dr. Green wrote that "Proof best captures the spirit of iconic characters [and] the role of the legal profession in addressing social issues." The book's protagonist Caroline Auden, wrote Green, "is the perfect cross between lawyer Atticus Finch and the grown-up Scout."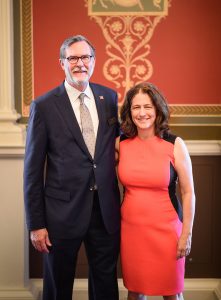 Mr. Mauro added that "Proof proves that a true page-turner can also have substance. He also noted that character Caroline Auden "takes on elder abuse and corporate skullduggery with quick-witted determination. In the tradition of Harper Lee, Tobisman shows that lawyers can effect societal change."
"It's exciting to see this award go to a practicing attorney who's relatively new to the fiction scene," said Molly McDonough, editor and publisher of the ABA Journal. "We also love seeing attention being drawn to the important field of elder law."
Tobisman responded: "I am honored, humbled, and frankly, totally stunned." She further stated that "The spirit of To Kill a Mockingbird is the spirit of one person's ability to make the world a little more fair. That the selection committee saw that spirit in my book is something that I will treasure forever."
The 2018 prize was awarded on August 30 at the Library of Congress in conjunction with the National Book Festival.