Cherry Lynn Thomas (1951-2022) passed away on November 3rd of this year. She was a member of the UA Law Class of 1983. While a law student she was the recipient of the Thomas W. Christopher Outstanding Service Award. She passed the bar in 1982 and worked (1982-1983) as a librarian for the Alabama's Supreme Court and State Law Library.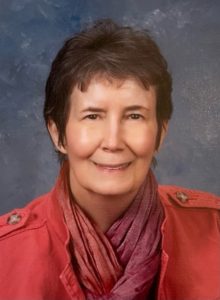 From 1983 to 1991 Cherry was Director of the University of Alabama Law Library. While director, Cherry was an active member of the American Association of Law Libraries (AALL) and the Southeastern Association of Law Libraries (SEALL). In these capacities she served on committees and hosted meetings, including the annual SEALL conference of 1991.
Cherry was a fine scholarly bibliographer. Her most notable work (coauthored with Jean McCulley Holcomb) was Hugo Lafayette Black: A Bibliography of the Court Years, 1937-1971, 38 ALABAMA LAW REVIEW 381-499 (1987). In this work, Thomas and Holcomb provided biographical information and painstakingly listed pertinent articles, books, dissertations, theses, speeches and manuscripts. They also included annotated lists of Justice Black's majority, dissenting, and concurring opinions. In its time, this work was a definitive bibliographic approach to Justice Black's court career.
Cherry was forced into retirement for health reasons just as she was beginning to lead the Law Library toward automation of its cataloging and circulation services. Her legacy lived on for many years in the careers of the people she hired. The latter included Robert Marshall (variously Head of Reference, Acting Director, and Director) and Penny Calhoun Gibson (Public Services Librarian, Reference Librarian, and Interlibrary Loan Librarian). We all admired Cherry's intelligence, her work ethic, and the courage with which she lived for more than three decades while battling her condition. Requiescat in pace.