In Memory of Marjorie Fine Knowles
Marjorie Fine Knowles, the first female dean of a Georgia law school and a nationally recognized advocate for women's rights, died on Friday September 24. She was 82 years old.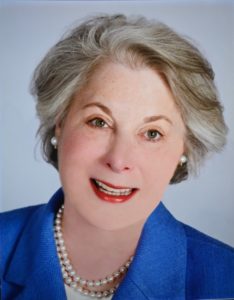 A New York City native who graduated from Smith College and Harvard Law School, Knowles served as an Assistant U.S. Attorney in the Southern District of New York and with the criminal section of the Manhattan District Attorney's office. In 1970 she became executive director of Joint Foundation Support, "one of the first foundations to support groups involved in grassroots organizing to combat racism and poverty in the Deep South."[1] In 1972 she married Tuscaloosa civil rights attorney Ralph Knowles,[2] whom she had met at Selma.
That year, Knowles became one of the first women to join the faculty of the UA School of Law. During her career at the School of Law, she was a role model and advocate for women and women's rights on the campus and in the larger world. Dean Mark Brandon (UA Law, Class of 1978) was her student. He remembers her as an outstanding professor:
"Marjorie was a rigorous teacher (I know from personal experience).  Her courses ranged widely from evidence, to sports law, to conflicts, and to sex-based discrimination.  Her most important contributions, however, were to the causes of civil rights and especially the status of women.  Her influence was national, but she also had a profound impact 'at home.'  In her time at Alabama, she helped to change the face and culture of the Law School, as the number of women studying law here increased almost six-fold."[3]
Dean Knowles wrote many law review articles and other writings, but the one that probably had the most impact in Alabama was her Legal Status of Women in Alabama: A Crazy Quilt, 29 Alabama Law Review 427-516 (1978).[4] This pioneering work of scholarship was "the first comprehensive analysis of Alabama's statutes affecting women"; moreover the article "became a blueprint for removing sexist provisions from the Alabama Code."[5]
Dean Knowles served at the Law School from 1972 to 1978, when she took a leave of absence to serve the Carter administration, first as an assistant general counsel in the Department of Health, Education, and Welfare, and "soon afterwards as the first Inspector General of the U.S. Department of Labor."[6]
In 1980 she and her family returned to Alabama, where they remained until 1986, when she accepted the Deanship of the Georgia State University's College of Law. She was only the seventeenth woman to sit as Dean of a law school in the history of the United States. Knowles' deanship lasted five years, during which Georgia State's law school earned its accreditation from the American Bar Association—a landmark achievement. She continued to teach at Georgia State until 2011, and continued to be active in good causes thereafter.
During a very active career as a professor and administrator, Marjorie Fine Knowles took on many challenges. She was a key professor in developing a Women's Studies curriculum at the University of Alabama, for example. She was an influential advocate, nationally, of the Equal Rights Amendment; and in 1975 she helped finance Gloria Steinem's Ms. Magazine. She served on many boards and won an assortment of honors. Among the latter was her 1975 inclusion among the Ten Outstanding Young Women in America by the National Federation of Business and Professional Women. Georgia State University has honored Marjorie and Ralph Knowles by naming the College of Law's Conference Center after them.
Marjorie Fine Knowles will be remembered warmly and respectfully for her excellence and impact as a teacher, administrator, scholar, and advocate for all that is best in us.
PMP
[1] This quote and much of the information above and below can be found in Dean Marjorie Fines Knowles' obituary, which can be accessed at Marjorie Knowles Obituary – Sandy Springs, GA (dignitymemorial.com).
[2] Ralph Irving Knowles, Jr. (1945-2016) was a member of the Class of 1969, University of Alabama School of Law.
[3] Email from Dean Mark Brandon to author, October 4, 2021. The increase in women's enrollment during one three-year period, according to Dean Knowles' obituary, was from 13 to 70.
[4] She followed up the 1978 article with her Legal Status of Women in Alabama, II: A Crazy Quilt Restitched 33 Alabama law Review 375-406 (1982).
[5] This quote is from Dean Knowles obituary; see supra, note 1.
[6] Ibid.